Coaster with cat ちくちくネコさんコースター
2023頃
Coaster & decoration with cat
/ Sottobicchieri e decorazioni con gatti
「三人展」
Exhibition  at  kocka (Sakai, Osaka , Japan)
2023, 7/1-7/16
「ちくちくネコさんコースター」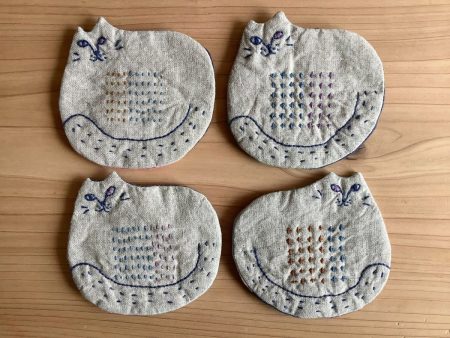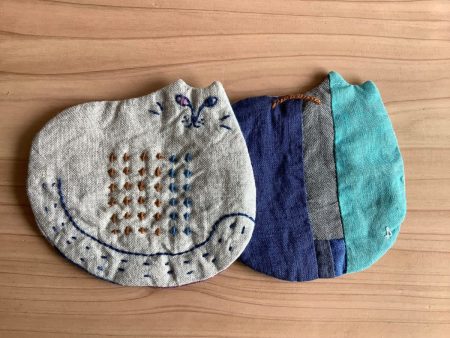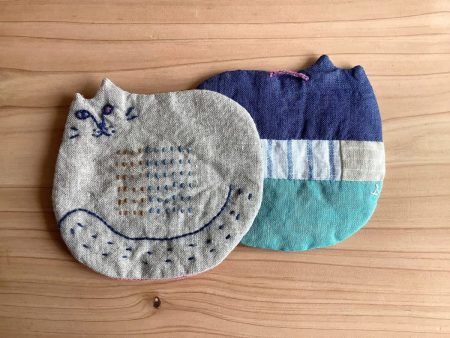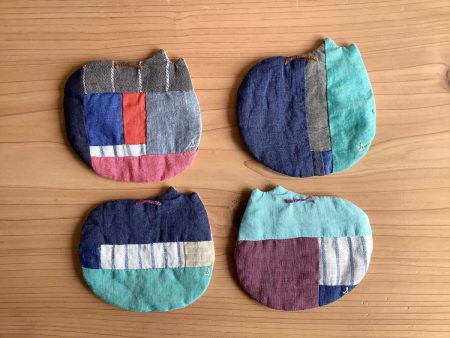 後ろに小さなひっかけのちくちくがあります。
壁にかけたくなったら、かざることができます。
素材:
リネン、コットンのキルト綿 、コットン(ミシン糸)、草木染めの糸(綿)
生地に古着などの再生品を使っている場合があります。
Linen, Cotton batting for quilts, cotton thread,  dyed plants cotton thread (from Japan), partly made with recycled fabrics.
Square coaster with cat
If you want to hang it on the wall, there is a small hook (tikutiku) on the back.
If you want to talk, you can talk everyday, but please wash it sometime.